Pub & Restobar Restaurant EPOS Software
Whether you are an independent or multi-site hospitality business,
we have a unique EPOS solution customised to your exact operational needs
Book A Demo

Give your customers exceptional service through fast order management, contactless ordering and by using our CRM features. Food cost and pub inventory efficiently and boost your profits..​
Key features:
Kitchen Display System
Kitchen order tracking software
Multi pricing
Table Management
Design a profitable menu with Kitchen order tracking
Manage recipes and inventory
Manage online orders
Increase happy customers
Book a Demo
EPOS Payment System
Integrated card terminals and payments
We work with several integrated providers to guarantee a scalable and flexible payment solution that's fit for your operation. With rolling agreements and transparent pricing, EPOS payments have never been easier.​​
Request a Callback
Contactless Cash Payment Terminal
Integrated with EPOS System for Quick Payment
Combine solution with our POS software, it is the absolute mechanism to obtain total control of your store cash, avoiding possible failures due to mistakes in change, stealing money or queries with faulty invoices and coins. A recurring problem at points of sale is the cash register, both at shift changes and at the end of the day. With our secure cash management system, we're able to solve all problems quickly and effectively.
Request a Callback
Client Speaks
Let's grow together and help other businesses grow. Loved and trusted by 2000+ restaurants and food outlets.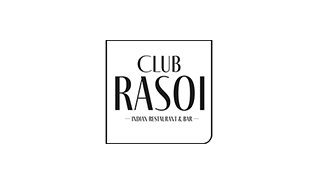 Maria Smantha
Club Rasoi
QHospitality really has transformed the way we look at taking, tracking, and managing transactions.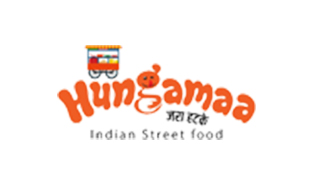 Lisa Cudrow
Hungama
We run multiple outlets and QHospitality is the best POS system we have used. It hardly requires training.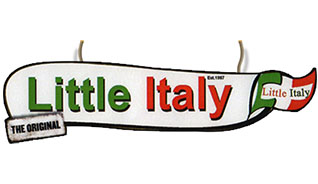 John Smith
Little Italy
QHospitality has tremendously simplified our billing process. It's a breeze to use this POS software.
Benefits and Functionality
Our our solution requires no download – just click, connect and pay.
Benefit from and maximise uptime with our customer support desk.
Proven in high volume, multi-location businesses.
Out-of-the-box functionality and seamless integrations deliver enterprise-wide solutions in record-breaking time.
Suggest relevant items to the customer during the ordering process.
Generate valuable insights about your customers from automated data capture for more targeted marketing campaigns.
Customise the platform by adding your logo & brand colours.
Remove the language barrier and currency confusion by offering a globalised solution.
Need a Tailored Hospitality EPOS Solution?
We work with a range of businesses of different sizes and industry types, so feel free to get in touch should you require something bespoke. Our friendly team will be happy to answer any questions.
FAQ`s : Pub & Restobar EPOS Solution
Pub & Restobar EPOS billing software is a software solution designed specifically for stores or chains. It is a complete Pub/bar shop management software that provides complete sales and inventory solutions to shopkeepers for enhancement in market reach.
We consider customer satisfaction is our first priority. Therefore, we own a facility for a limited time Free Demo of some of our modules of the Hospitality software solution. To acquire the free demo, you require to fill up the Inquiry Form on our website or directly call us or email us for a demo of the restaurant epos software. Also, you can obtain or 30 days of free trial to accumulate more familiarity with the software.
For ordering Pub & Restobar EPOS software, In qepos.co.uk , you get three options CALL US, EMAIL, and CHAT. All options make you contact Qepos officials and help you order pub & restobar EPOS Software. Besides, you can navigate to the contact us page on our website. Our support team will contact you automatically after receiving your details during working hours.
Our Hospitality software performs well on Windows-based operating systems. T the system should have minimum requirements of Intel i3 processor, 2GB RAM, Windows 7 service pack 1 Operating System and 64-bit Processor.
Well, the cost of the restaurant epos solution relies on the software modules or features you want to retain in the software you have purchased. On our website, you will gain an idea about the pricing of a specific module. But, here I will provide that we deliver the most reasonable and quality solutions for enterprises of all sizes. So, everyone can gain the benefit of the software.
Pub & Restobar EPOS software can manage all inventory operations effectively. It chases the pub or resto-bar store stocks at an individual level per brand and places accordingly. It contains elements of each product and allows the shopkeepers to understand their availability, out-stock or in-stock systems.
Yes. Qepos - Pub & Restobar EPOS System can easily manage a multiple-store concept. Hospitality software is developed to deliver end-to-end, real-time, multi-location details to optimize operations qualified of constructing the right conclusions at the right time.
The pub and restobar software utilize technologies such as Microsoft .Net platform with SQL Server as a backend that gives the software a powerful foundation to satisfy any prospective business conditions.
For Qepos - Pub & Restobar EPOS System, you don't need any technical background or knowledge. We have a skilled team of the customer to support you. Firstly, they try to resolve your query on the call via remote desk support. If your problem is yet not cracked and you require personal service, our engineer will come to your place.
Yes. We developed Pub & Restobar Store Software in such a way that it manages products, inventory, purchasing, sales, CRM, and ensure the steady purchase of items across different channels.