A Complete EPOS System Designed For Retail Industry
Whether you are an independent or multi-site Retail business,
we have a unique EPOS solution customised to your exact operational needs
Book A Demo
What our software solution do for your electronics store?
Increase productivity :

Expedite up your operational decision making by maintaining back office and POS with a unique organizational software.
Simplyfied your business processes :

Save money and time by cutting your end-of-month processes from whole week to minimum days.
Grow your net ROI :

Return On Investment over implementation and functioning costs is approximately 30% higher with EPOS Retail Store Solution than with another platforms.
Become more active :

Respond quickly to variations in the market with our adaptable and highly integrated electronics store business solution.
Control your inventory :

Improve your store management and decrease inventory costs in your stores and warehouses.
Increase happy, repeating customers :

Rest ensured that the data you give your customers is always right thanks to our centralized stock and delivery management system.
Client Speaks
Let's grow together and help other businesses grow. Loved and trusted by 2000+ retail and cash n carry outlets.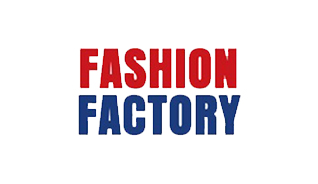 Maria Smantha
Fashion Factory
QRetail gone above and beyond time and time again, to ensure that their product is dependable, reliable, and cutting-edge. They have always been true to their word, very responsive, and caring. It feels more like a partnership.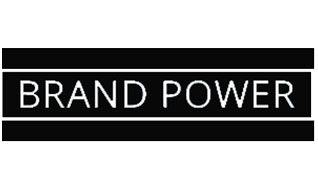 Lisa Cudrow
Brand Power
We considered many providers, but in the end, we chose QRetail because it has more advantages. We saved a lot of hours using the new POS system because it's very fast and it feels safe.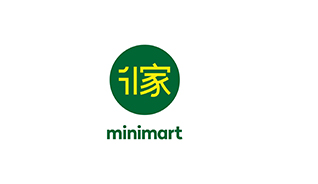 John Smith
One Home Minimart
From the start of the project they were highly professional, nothing was any major issue. Had some additional custom work done for our business, this was also done very slick and professional from start to finish. 100% highly recommended.
Need a Tailored EPOS Solution?
We work with a range of businesses of different sizes and industry types, so feel free to get in touch should you require something bespoke. Our friendly team will be happy to answer any questions.
FAQ`s for Electronic shop EPOS solution
An Electronic store EPOS system helps you to have complete control over all your store transactions and assists you have track of your business from anywhere. Including an Electronic POS solution, it is possible for you to guarantee innovative shopping and serve your clients better. It gives a CRM solution, which serves you offer an addictive purchasing experience to your consumers with customized offers and discounts. With Electronic EPOS billing software, you can automate the accounting transactions with complete TAX support and reduce time.
The Electronics EPOS Solution facilitates the stores to adapt to technology so that it is possible to meet the buyer requirements and profit well. It is highly necessary for Electronic stores to have Electronic invoicing solution to provide hassle-free checkouts, by having entire track of the products with serial numbers crosswise purchase to sales. Electronic EPOS systems help in increasing customer recognition rates, with a good track over the warranty management, return and replacement, to immediately respond and give the best assistance immediately.
An Electronic store EPOS Solution helps the Electronic stores,
Produce high productivity with digital solutions for billing, inventory management, etc
Trace your store performance reports from anywhere.
Protect your margin by maintaining price reductions and buyback exchange claims
Get more business with target-based sales, by giving incentives to the salesman
Give speedy and smooth checkouts with EPOS billing
Investing right with proper and automated reorder and meet the customer needs without any stoppage
Before you choose a Electronics POS software for your store look out for these excellent features that assist you to improve your business well.
Trace each product from purchase to sales based on the serial, IMEI, and warranty numbers.
More active decision making with real-time business analytics, dashboards, etc
Run multiple stores from a centralized system, configure and manage the business from anyplace.
Get more clearance in sales by configuring date-wise and product-wise pricing models.
Replace old for new products to provide an addictive buying experience with return management
Bring more customers with full loyalty management
Combined accounting solution to eliminate the repeated work by automatically posting the accounting activities.
Electronics store billing software helps you expand the boundaries in your business venture by giving the best operational distinction assuring a pleasant shopping experience to the customers. our Electronics store EPOS billing solution reaches out as a strong Electronic store billing software by giving digital native business solutions that help in boosting sales and increasing business productivity with minimum staff and the least skills.