Restaurant Management Software
Our restaurant management software does more than connect your front of house, kitchen, and back office. Restaurant management software helps restaurant owners and managers run a restaurant end to end. These tools are used by restaurant employees to keep track of inventory, payroll, orders, and analytics. Managers and owners can use these tools to compare business practices at multiple locations, ease the onboarding process for new employees, and track employee effectiveness.
Description
Restaurant Management Software
Pos software for Takeaways, Restaurants & Bars
Our restaurant management software does more than connect your front of house, kitchen, and back office.It helps you spot opportunities.Forecast trends, reduce waste, optimize staff management, update your menu in real time, and boost customer loyalty in a single all-in-one platform.Our system's fast and accurate automatic data replication assures that your customers' requests are sent directly from the server's POS to the kitchen, reducing the risk of human error.
Restaurant management software help businesses get the most out of their investment and stock by installing it.You can check and analyze your performance in real time with our all-in-one system for front- and back-of-house operations.
Central Menu Management
Every dining experience is centred on menu.Our menu management system can help you quickly organise drinks and dishes, offer more premium items, handle takeout orders, and much more.Restaurant EPOS system will let you create and manage seasonal as well as periodic menus at your eatery, helping you administer your complete menu with accuracy.
You can create a thorough menu at the central level, and it will automatically start reflecting in real time throughout all of your outlets, saving time and reducing the possibility of manual errors.
Table Management
Restaurant management software is a fully integrated with table management system that automates operations throughout the customer journey.Restaurant EPOS software will administer the tables at your restaurant effortlessly, besides assigning servers by ensuring that your customers get timely services.
Our Restaurant POS software comes with a table management system that allows you to design and rearrange your floor plan on the fly, take orders by table, and manage capacity – all while providing seamless table service.Restaurants utilise this software to shorten wait times, fill more seats, and maintain a smooth flow of service.
Detailed Reporting and Accurate Billing
Our Restaurant POS software equipped with smart analytics that gives detailed reports and insights about your restaurant business.Considering the complexity of other charges to be levied, the online POS system will align your tasks of billing and receipt generation through smooth navigation.
Restaurant POS software supports multiple printers as the same time.Connect a printer to your device to print order ticket for customers, or send order tickets to your kitchen.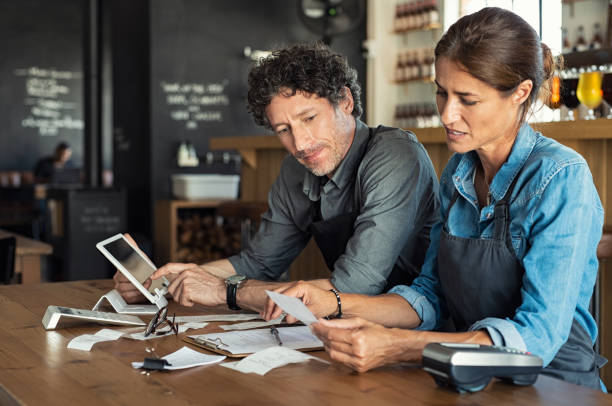 Specification
Features
Central Menu Management
Customisable Table Plan and Table Management
Detailed Analytics and Accurate Billing
Secure User Privileges
Customer Relationship Management
Multiple Printer Support
User Friendly Order Management
Employee Management With POS Security
Prompt Technical Support
System Requiremets
Processor minimum:1.8GHz
RAM minimum: 1GB
HDD minimum : 60GB
Operating System: Windows Xp, Windows 7, Windows 10